The Wolf Among Us Unofficial FAQs (Update: September 26, 2020)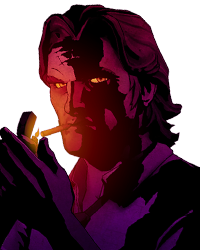 Blind Sniper
Moderator
The Wolf Among Us: Unofficial FAQs
---
Please note all information here is compiled by volunteer moderators who are not Telltale Staff members.
Community moderators including Jennifer, Blind Sniper, and InGen_Nate_Kenny have helped create this unofficial FAQ. We check our facts thoroughly and have a lot of Telltale experience on our backs, but this is not an 'official' source, we're just volunteers!
---
Having technical issues? Contact Telltale Support!
Visit Telltale Support Center for Game Support
Instead of making a thread asking for game support, please consult the Telltale Support Center for assistance.
Any game support threads created will be locked and moved to the archived Support Forum, as it is preferred you Submit a Request instead.
This discussion has been closed.