Bright | Official Trailer | Seems familiar doesn't it?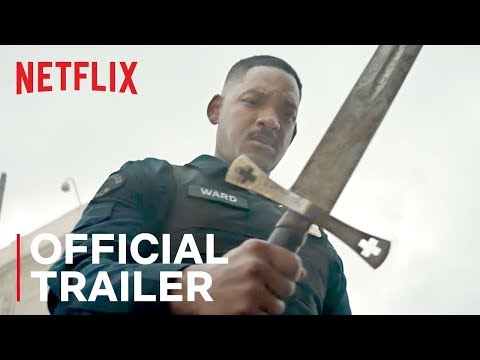 Now this looks cool. Now before anyone has a heart attack, NO I am not saying this movie is ripping off Fables/TWAU as the genre of urban fantasy has been done before those two. Also one of the key differences is that while the fairy tale creatures in Fables live in secret, here the fantasy creatures live out in the open like everyday people. (I guess you can say it's bit like Shadowrun but that game took place in the near future and I don't too much about is sadly). But, hey, even in the trailer the tree they show instantly reminded me of the glamour trees in Wolf Among Us.
Even the premise sounds very Fable-ish:
"In an alternate Earth where humans and fairytale creatures coexist, Scott Ward (Will Smith) and Nick Jakoby (Joel Edgerton), embark on a routine patrol night and encounter a darkness that will ultimately alter the future and their world as they know it."
The more I watch this trailer the more I kinda began to imagine this was the Fables movie I've wanted to see. With a urban setting based on our own reality, fantasy gangs going at each other's throats, humans discovering fantasy device that could be a danger to everyday life - doesn't THAT sound like something the characters in Fables would tr to prevent (or even cause)? If they just rewrote a few thing and have it set in New York instead of LA this could very well be a promising Fables movie. Hell, I'd watch it if the film was from the human perspective learning about the Fables.
But that's just my two cents. I just saw this trailer and I instantly glowed a little bit. I'm looking forward to this. What's your opinions?
(Sorry if my English and writing are a bit off)
Sign in
to comment in this discussion.