Dear Telltale Games, please give Poogers555 an internship at your game studios!
Dear Telltale Games,
I am a long-time member of your guy's community, and the rest of the community and I have a favor to ask. We would like for you to give our dear friend Poogers555 an internship at your game studios. He's already gotten some SWEET Rhys socks. Next step to world domination? Internship at Telltale Games.
Why should you let a random kid be an intern at your studio?
*Well first, he isn't a kid. Thank you very much!
*He is very good at editing, and he has basic animating skills.
*He knows most of the source material of your games.
*He is a good fella.
*He is also a badass addition to ANY team.
So, what do you say? Let the dude get his internship.
Thank you, on behalf of Papa P.
~The Telltale Community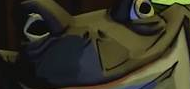 ᵃˡˢᵒ, ⁱᶠ ʸᵒᵘ ᵈᵃᵐⁿ ᵘˢᵉʳˢ ˢᵃʸ ⁿᵒ... ˡᵉᵗ'ˢ ʲᵘˢᵗ ˢᵃʸ, ⁱ'ˡˡ ˢʰᵒᵒᵗ ʸᵒᵘʳ ᵈⁱᶜᵏ ᵒᶠᶠ﹗
Sign in
to comment in this discussion.