Stuff to keep us occupied during Social Distancing -Free stuff/services, practicing mindfulness, etc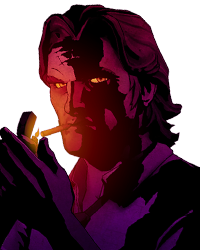 Blind Sniper
Moderator
In this thread, we can discuss things that can keep us all sane during Social Distancing. We can share free stuff, promotions, services, etc that people are giving out to keep us occupied during social distancing. Additionally, you can also share stuff to promote mental health and well-being.
Entertainment
Free Entertainment
Free Mobile Apps & Games
Several app developers are offering their paid apps/games as time-limited free downloads. Below, I'll link some websites that are compiling lists of these games that people can keep up with.
Free Games (and a paid Humble Bundle)
Outside of the mobile realm, developers are also releasing games as free downloads (or bundles of discounted games).
Free Education and Online Courses
---
Mindfulness and Mental Health
What individuals can do
However, as more and more people face the prospects of several weeks of quarantine or social distancing, individuals will also have to establish their own ways of preserving their mental health at home.

CNBC Make It compiled the advice of psychology experts, as well as several health bodies, to find out their top tips:

Create a routine — Change out of your pajamas, shower and make a to-do of all the things you want to achieve each day to create a sense of normality and productivity.
Break up your day — Find tasks to break up your day and, where possible, change your environment for different activities.
Take care of your body — Eat healthily, get plenty of sleep and exercise daily. That could include conducting indoor workout classes, stretching and practicing meditation.
Help others — If you're not under strict isolation rules yourself, and you're in a position to do so, find ways to support those in need by offering to run errands and collect supplies for them.
Stay connected — Make the most of technology and stay in touch with colleagues, friends and family via phone calls, texts, social media and video conferencing.
Limit media intake — Stay informed about the situation via reliable sources, but limit your news and social media intake to avoid feeling overwhelmed.
Prepare medical supplies — The National Alliance on Mental Illness advises, where necessary, asking your doctor for extended prescription supplies to tide you over for quarantine periods.
Fight boredom — Make the most of catching up TV series, reading and exploring projects you have been putting off to beat boredom and stay mentally active.
Avoid burnout — Set strict limits to your work to avoid becoming overwhelmed and make time to unwind.
Focus on the positives — Amplify good news stories and honor caregivers working tirelessly to resolve the situation.
Take one day at a time — Try not to project too far into the future. Remember that these are temporary measures and you are not alone.
Sign in
to comment in this discussion.