Thanks folks!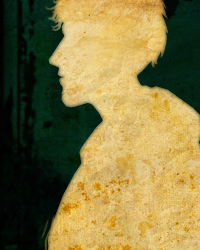 Heatherlee
Telltale Alumni
Yes, we are extremely excited with the line-up of material we have to work with, and very happy that our fans are excited too!

Thanks for all the congratulations and well-wishes. Sam and Max: Hit the Road is a favorite of a huge portion of the team, and you can just put any fears behind you of us doing it justice.

As for wondering if there's a dark side in the company that will be able to put the right amount of depravity into CSI, well....All I have to say is that you haven't been in meetings with Mai, Brian or the Gregs. (I don't fear much. Sometimes they scare me.)

I think you will also find the next installment of Bone to be very enjoyable. It is coming along brilliantly, and I can't wait to have it in front of all you wonderful people.

Thanks to all of you who have stuck with us from the beginning and also to those who have more recently found us. We are really picking up steam here at Telltale, and your posts are helping to keep us driving down the right track.

(That was almost a Dan worthy metaphor -- too bad it wasn't funnier.)
Sign in
to comment in this discussion.