Telltale Fans Exclusive Interview!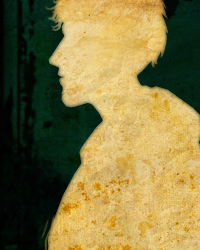 Heatherlee
Telltale Alumni
Dear Telltale Fans,

Because of your continued loyalty and love we have decided to give you, our stalwart fans, a chance to interview the Telltale team.

Here's how this will work:

Amongst yourselves choose a moderator for this project. I don't care how you do it, its completely up to you. I would recommend someone who works well with others.

Use the bulletin board to discuss which questions you would like to ask. They could be about anything related to Telltale…our staff members, Bone, Hold Em, Dank, donuts…anything.

You get 20 questions. (Multi-part questions will be disqualified).

Once you are satisfied, the moderator is in charge of making sure the questions are what everyone is expecting and then posting them.

I will make sure the correct people answer the questions. The answers will be in the next Telltale Blog.


During the above process, I will attempt to help you out by heading off any questions to which I am pretty sure the answer would be along the lines of "we can't tell you." (You probably have a decent idea of what these are). I don't promise I'll catch them all, though.


So there you have it. A Telltale Fans Exclusive Interview. Feel free to start a new thread to get organized, or just use this thread. The choice is up to you.
This discussion has been closed.