Without Kenny, This is what Clementine would look like. (Why Kenny is a hero)
I had to make this thread in defense of the great boatly one himself because I think he gets way way too much shit for very unfair reasons. It may stand the test of time as the ultimate testiment to the all mighty boat god Kenny as one of the most loyal protectors of Clementine and a legend both in life and death as both a friend to Lee, a father and a man. A selfless hero who died, literally sacraficed his life and health countless times protecting the very character we love while every other character stood there selfish with their hands in their lap. He stood tall through multiple life changing tragedies and spent his time on the WD putting every ounce of his life protecting the children he loved. Can't say that for anyone else other than Lee. Kenny carried the torch and made Lee proud.
CARVER SITUATION
Please watch this video before continuing and ignore the fact that Lee is somehow in S2 lol.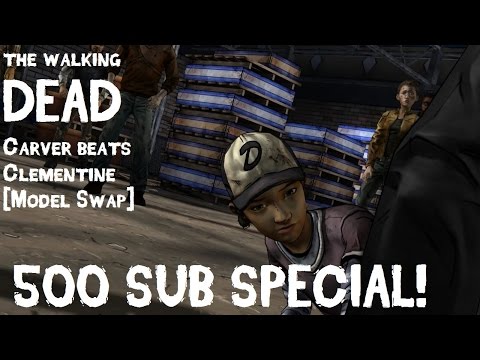 This as much of a spoof as it is. Is EXACTLY what you would have seen happen to Clementine had Kenny not been in that group. Clementine was about to confess to the radio and everyone just stood there and let her. Where was Jane? No where to be found. Where was Luke and Nick? Hell where was Carlos? Grown damn men, 40 years of age some of them stood there and watched a lil girl face Carver with their hands in their lap like some cowards. And who stepped up to take that beaten for Clementine? Who lost his eye so Clem wouldn't have to? Who risked his life time and time again so Clementine would get harmed? None other then Kenny stepped to the fucking plate like a man. And took that beating. The community at large should be kissing this man's feet. This is the very reason why Kenny is a hero to me and it solidified him forever as 100 percent more as a person and human then we can say for 90 percent of the cast.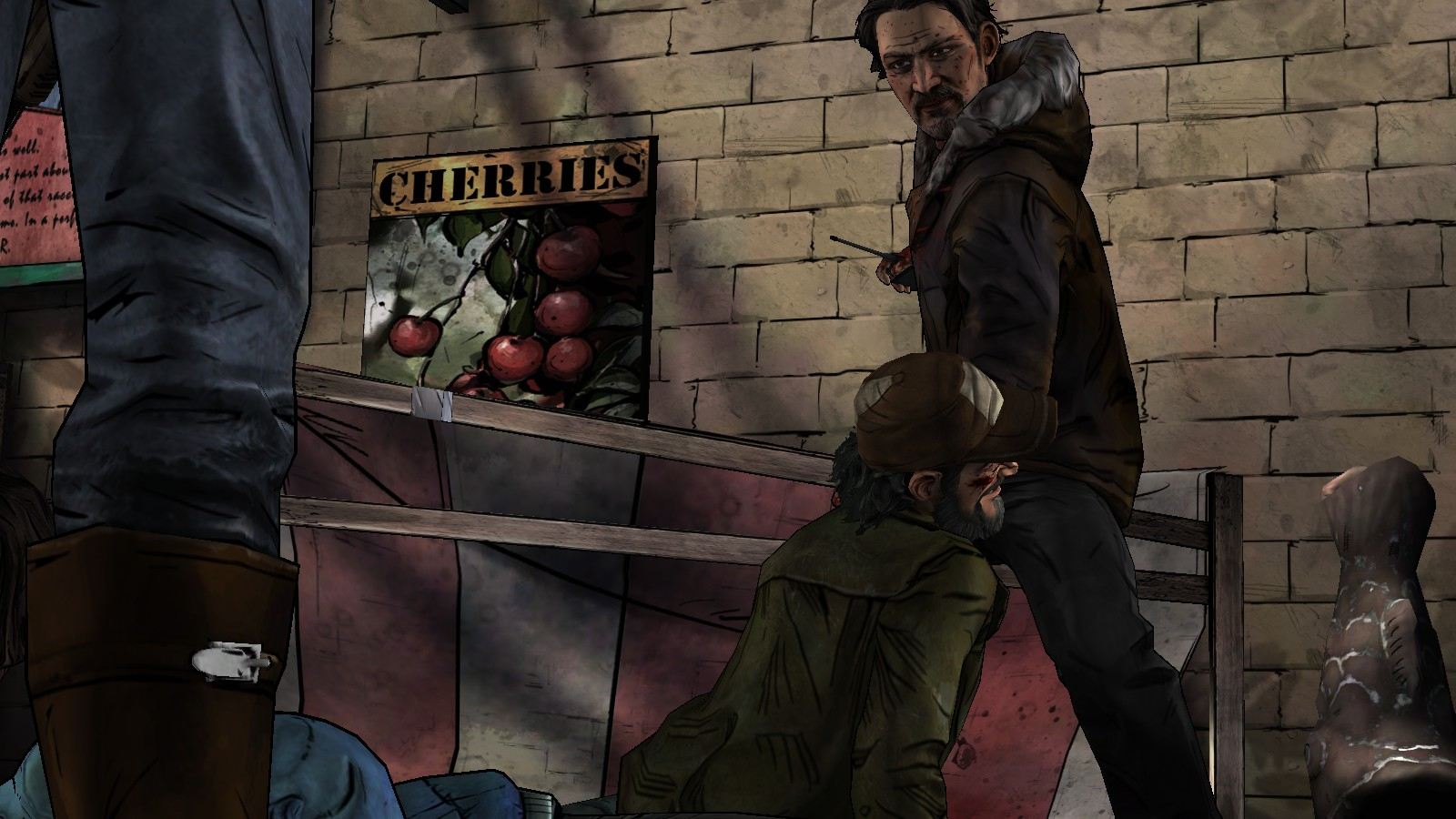 A real man. A real Clementine loving man.
Wellington Scene
I know this one has many different endings, but all of them end pretty much with Kenny willingly sacraficing his life, his safety and his one and only remaining friend so Clementine and AJ would have a safe haven to be protected in. He stood there crying, with so much love and begged for Clementines safety. Never would have left them in the snow alone like Jane did. I can't say any other character would have done this for Clementine. To give up everything. It's heart wretching.
Kenny saves Lee's Life
May we all remember who it was, when Larry hit Lee with that Mike Tyson right. Zombies swarming in. Lee about to die unable to get up. Who was the angel of the apocalypse to come risking his life for a stranger he barely even knew? Kenny. Not Carly or Doug, Not Lilly, not Glenn. Kenny came while everyone else left that building to pick you up off your feet and either live or die with you. No other character would do this, I don't even think Lee would do this. This is some A1 premium legendary stuff that defines you as a human.
Kenny comes with Lee to save Clem, sacrafices himself in the Alley.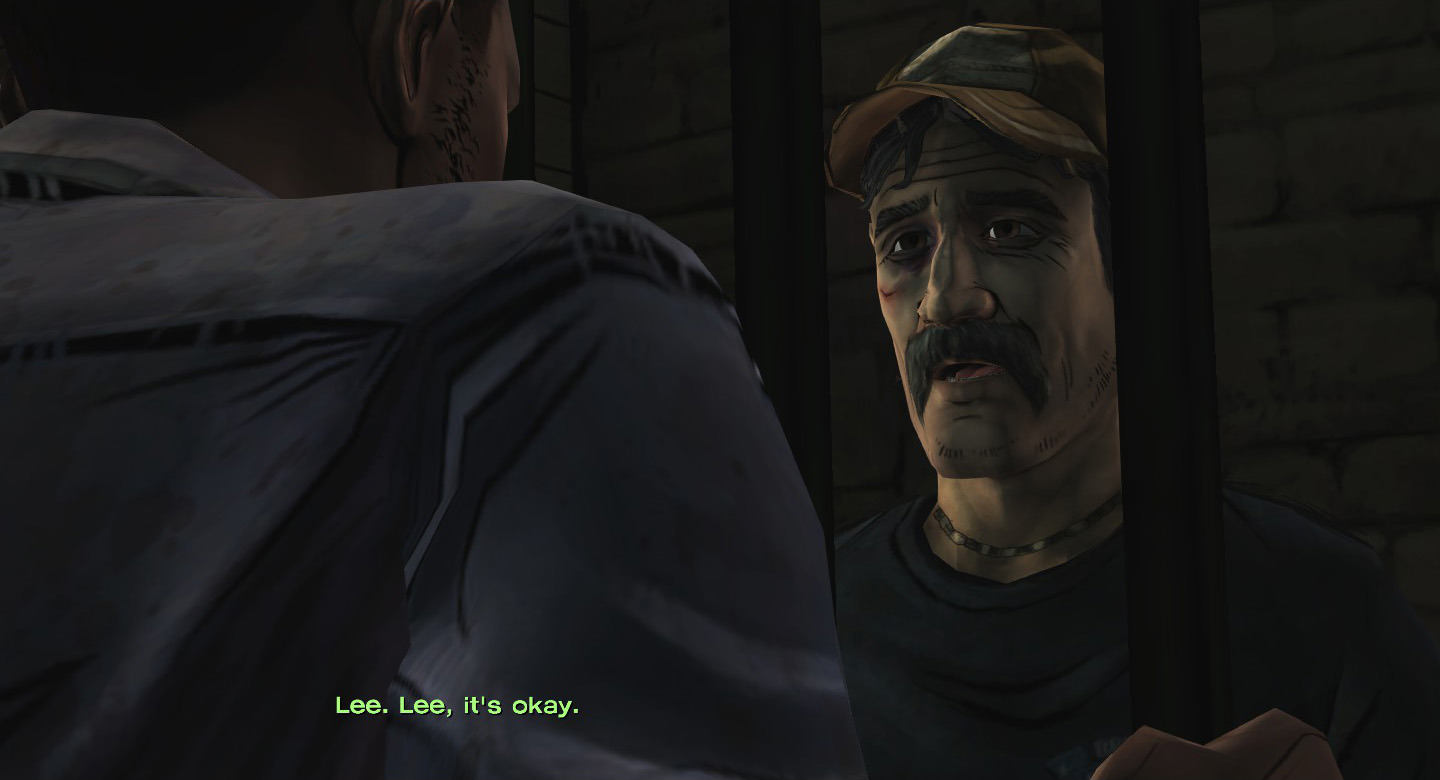 I know he ends up living, that was a plot twist to bring him back because of how epic he is. But he really did again put his life on the line so Lee could save Clementine. To face the dead, the living and heaven and hell all while carrying all the baggage he already did. No fear. Just courage. This is what Kenny is. Not the deranged Lunatic they wanted you to believe in season 2. This here. Is the Kenny I know.
Kenny and Lee watch over Clem every single day. They are her guardian angles and always were. They are the only 2 characters to never waiver from loving Clem, protecting her and being her role models and replacement dads. Without the two of them Clementine would be a walker right now. And after reading this if any Kenny hater believes otherwise my job has failed. But the facts still remain. Kenny was a unwavering hero. Who never thought about himself first. It led to his untimely death and it led to him deteriating but he wasn't a coward like Lilly to care if he degredated over protecting children because he knew the group and everyone else came first. He's a rare breed and someone to love as much as he loved Clementine. He was boat god in life and in death and a forever hero.
We all remember his bad. But we should always remember Kenny's good. He's a amazing father, friend and husband. And he didn't deserve what he got.

R.I.P Kenny
Sign in
to comment in this discussion.