Tales from the Borderlands 2 - Concept Trailer - [Unofficial]
Do you like to cringe and not cringe at the same time? Then I got the video for you!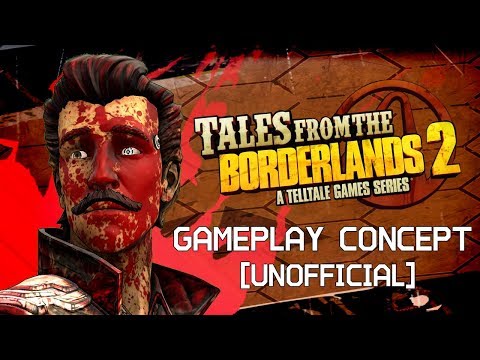 Yes I made another one. Forgive me. But hey different game this time! You'll probably notice right away the focus on this one is not so much gameplay innovations unlike the other ones. Instead this one is a lot more focused on direction. So if you ever wanted to see Tales from the Borderlands but with bad animation, you're welcome!
Q&A:
Q: Poogers, these concept videos give me physical ailment. Please stop. The cringe is too much. You are killing everyone at a rapid pace. Why continue? Please stop making us suffer.
A:

ʸᵒᵘ ᶜᵃⁿ ʳᵉᵃᵈ ᵗʰᵉ ᵈᵉˢᶜʳᶦᵖᵗᶦᵒⁿ ᶦᶠ ʸᵒᵘ ʷᵃⁿᵗ ᵐᵒʳᵉ ᶦⁿᶠᵒ ʰᵃʰᵃ...
---
Hello and welcome to part 2.
Q: Stop.
A: Sorry.
Q: You can read description
A: If you want more info.
Sign in
to comment in this discussion.