Speculation/Ideas for how Telltale will add new gameplay to Season 2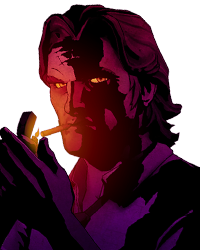 Blind Sniper
Moderator
Now that Telltale is updating their gameplay beyond the Walking Dead Season 1 format, I figured we could speculate and share ideas of how Telltale will update the gameplay for Wolf Season 2.
As some mentioned in the past, Bigby has "Wolf senses" that amplify his abilities of hearing, smell, etc. Telltale didn't use this a lot as a gameplay mechanic in Season 1, but now that Telltale 2.0 is more open to updating gameplay - I thought it would be really cool if they updated the Season 2 gameplay to make Bigby's wolf senses an actual gameplay mechanic when you solve puzzles in a hub.
Back when Telltale 1.0 closed, TTG alumni Mark Darin posted a bit about his idea of implementing Wolf sense on Twitter:

I'll post some more thoughts later, but I was curious to see if others on the forum also had similar interesting ideas to speculate on, with Telltale updating the gameplay.
Sign in
to comment in this discussion.