The Walking Dead: Tales of Europe. [Interactive fanfiction] [Character submit open]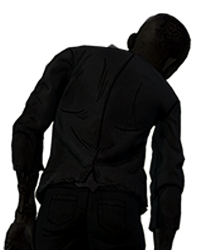 Gustav_Kenny
Banned
Hallo! I'm back again after ending off Island of the Walking dead, this time I'm back, WITH EVEN MORE SKILLED WRITING!!!
This is the ZA, but in Europe, the continent that there is no tales about. Woop de loop! This is also going to be full of easter eggs referencing all kinds of stuff.
YOU CAN ONLY SUBMIT TWO CHARACTERS.
Character submit:
https://docs.google.com/forms/d/1a1YPJOMIZWu-TWGsh0lPcgn7X-gpPREZoA5mZzHestI/viewform?usp=send_form
Characters introduced: Joe, James, Devyn, Devin, Ethan, Curtis, Ilary Pavone, Artie, Nate Andersen, Margareth, Alexander, Winston Tsao, Gary, Charlie, Stefan, Nicole, David, Tyler, Katherine, Duncan, Valdis Simoniv, Willy, Eli, Brent, Chris, Adrian, ATR, Jimmy, Tiffany, Gia, Rosa, Marcus Richter, Jamie, Kaden Fox, William, Victoria, Earl, Igor, Martin, Jake, Clarice Chang, David Strover, Pia, Alin, Mildred, George Fromley, Damien Balton, Matthew, Alyx, Raimundo, Javiera, Tara George, Baby.
Characters waiting to be introduced: Some unlisted.
Deceased character will be displayed like THIS and unknown characters like THIS
Sign in
to comment in this discussion.