The Hunger Games [Character Submission Open]
Greetings, forum users, and may the odds be ever in your favor!
Some of you may recognize me. I have had a fan fiction that has been on and off for several years, The Hunger Games: The First Quarter Quell. Here I am again, and I will be starting that fanfiction anew, so if you didn't want to read through a long set of completed chapters to get to the current vote, this is for you! First of all, if you input a character for the last story and would like it to remain in the new version, please just tell me and it will be done. Otherwise, feel free to make a character of your own right here! (Remember, there are two tributes from each District, one male and one female)
Character Submission
So this fan fiction is set fifty years before the events of the novels, at the 25th Annual Hunger Games. So just like the 75th Annual Hunger Games in the novels, this one has a twist! And that twist is every district must choose their tributes for themselves instead of being reaped as usual.
If you haven't read the novels, don't worry, this shouldn't spoil anything, so hop right in!
BOOK 1: THE PAWNS (Ongoing)
Click here to read an organized version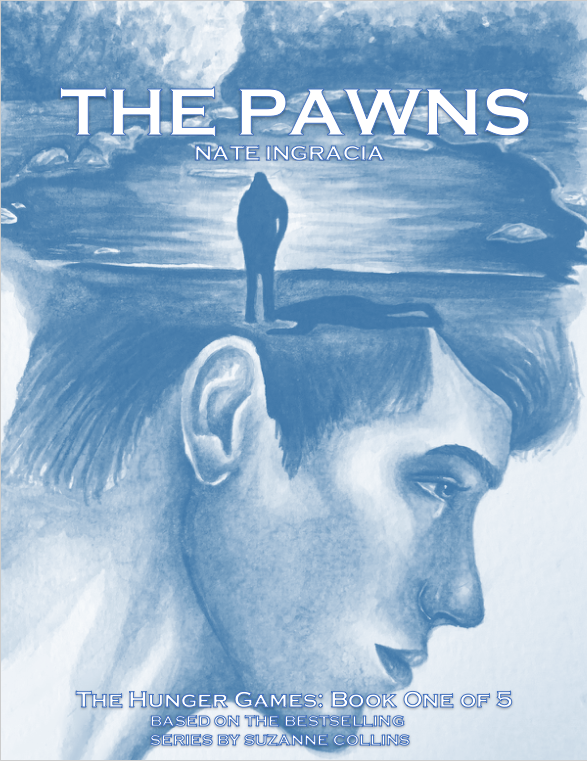 BOOK 2: THE HAND (Coming Soon)
BOOK 3: THE TRIALS (Coming Soon)
BOOK 4: THE FOREST (Coming Soon)
BOOK 5: THE ARCH (Coming Soon)
---
POV characters in bold.
Placeholder characters in italics. If you would like to submit a character, submit it in place of these.
District 1: Stygian, Skeeter
District 2: Axel, Alex
District 3: Xavier, Azalea
District 4: Marten, (Delmara)
District 5: (James), (Brites)
District 6: (Remus), (Jenessa)
District 7: Jack, Aura
District 8: Nicholas, Angela
District 9: Willem, Penn
District 10: Zackary, Hex
District 11: Saul, Peara
District 12: (Devis), (Tassel)
Tagged:
Sign in
to comment in this discussion.